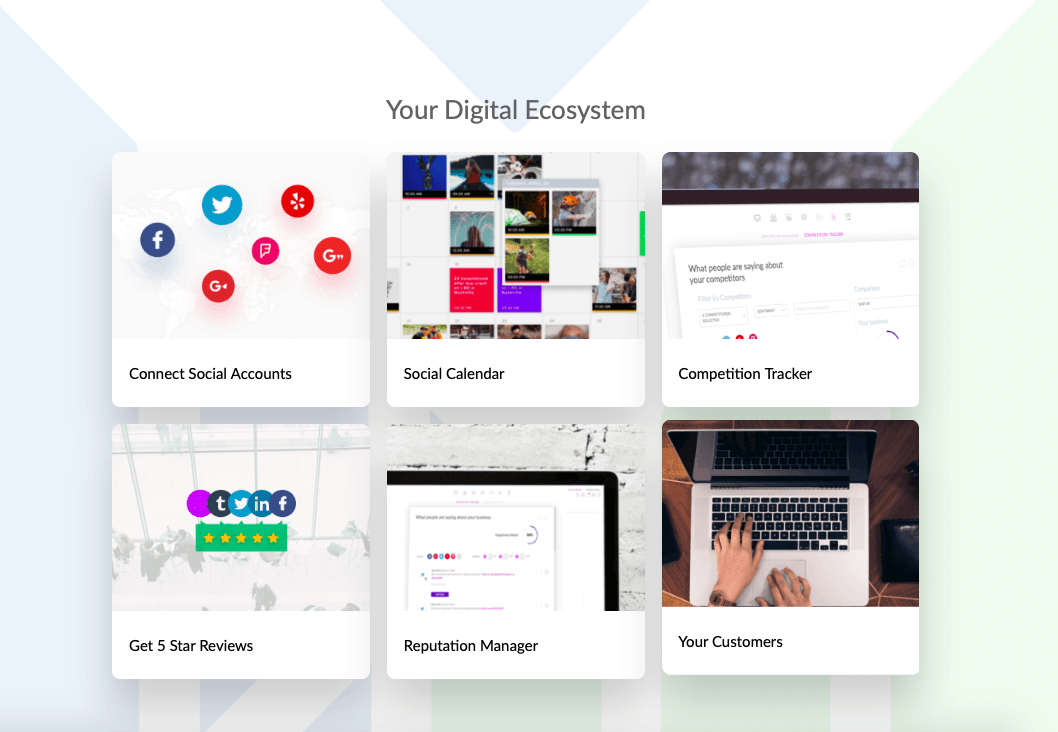 We guarantee to help you increase your reviews & ratings on Google, Facebook, Trustpilot, Angie's List, Yelp, Tripadvisor, OpenTable and more .
What's the end result? We get you more customers.
✓ 100% Free    
✓Easy setup    
 ✓No credit card required
Get More Google Reviews Today! 
 Text your customers review surveys right after services or sales and increase reviews by 70%.
Nearly 95% of consumers read online reviews before making a purchase.  
Automatic Social Media Posts
Schedule up to a year's worth of
social media content and save over $30,000 a year with just a
few clicks.
If you're not using social media today, get started with our easy setup process. 
Reputation Manager
Track what's being said about
your business everywhere. Now
it's easy to respond to every review.
Google loves when business owners respond to their customers after leaving reviews.
Competition Tracker
Keep an eye on what people are
saying about your top
competitors online. 
71% of business use social media to engage their customers. You should want to know what your competitors are saying.
Reach More Customers
Manage your business listings to rank higher everywhere online.
Make it easier to update your NAP (name, address and phone number) across Google, Facebook, Bing and more than 20 other directories online all on one dashboard .