Conversations
Streamline your business' interactions with our centralized messaging platform.
Connect With Customers
Your business don't have time to message customers across multiple channels. Our centralized messaging platform funnels all your online conversations to one location,  keeping all their interactions quick and easy.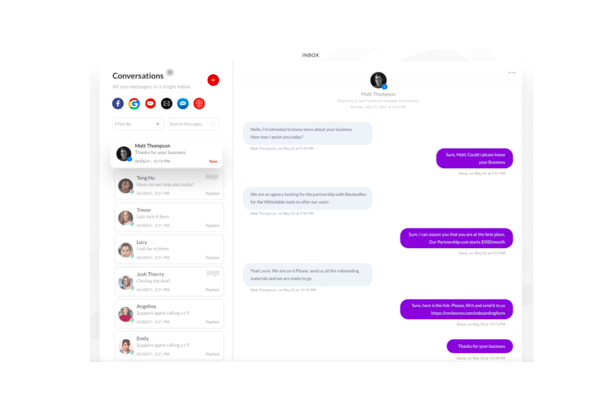 Have your business contact your customers on whatever platform you prefer.
Communicate Through Your Business
✓ Initiate conversations via text or email
✓ View conversation history
✓ Add internal notes
✓ Send bulk messages
✓ Real-time notifications
✓ Performance reports

Take Messaging to the Next Level
Our Conversation Enhancers