Get More Reviews
Get new reviews, manage them, and promote them across the web in just a few seconds in our interactive dashboard. Our reviews management helps you to influence and manage your brand online.
70+ Review Platforms to Collect Reviews From
Easily acquire more online reviews on a wide array of review platforms with just a few clicks.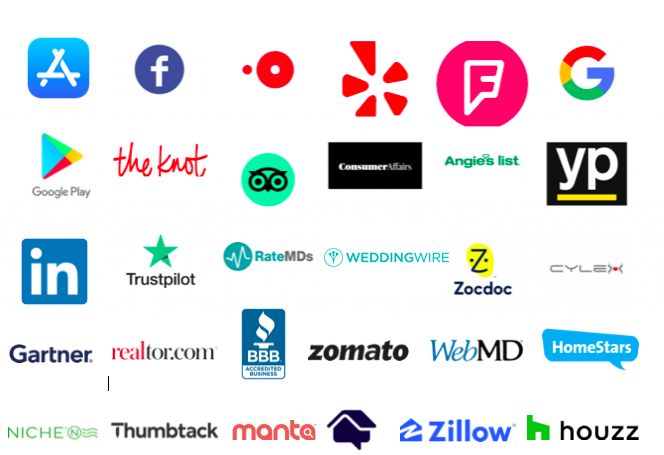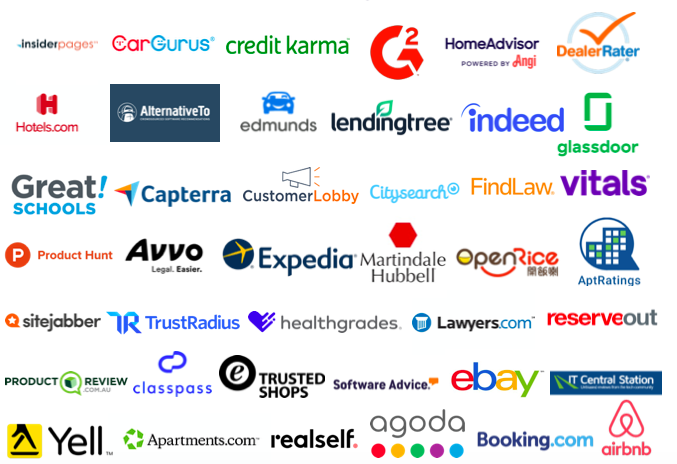 Send Your Customers Review Surveys
Collect 5-star reviews on all major review platforms with customizable surveys sent to your business' customers through either text and/or email.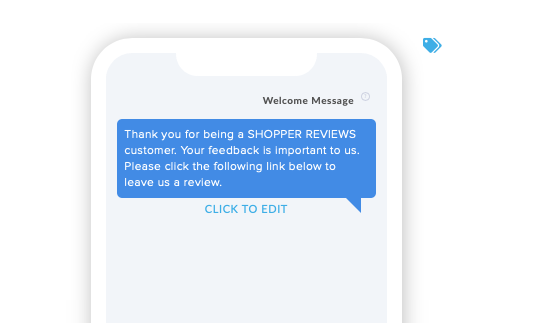 Connect Your Accounts
Connect your Google My Business, Facebook, Yelp and 70+ other review site accounts to bring everything into our industry-leading Reviews Monitoring dashboard.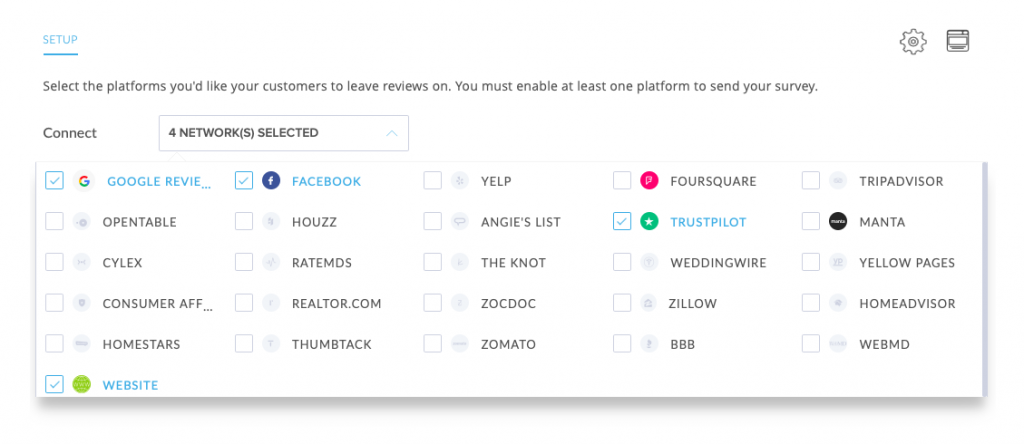 Pull In Your Reviews
Our API pulls in reviews from Google, Yelp, Foursquare,  Facebook and multiple other review sites . We then embed them on your business website. We also pull these reviews into your microsite for free.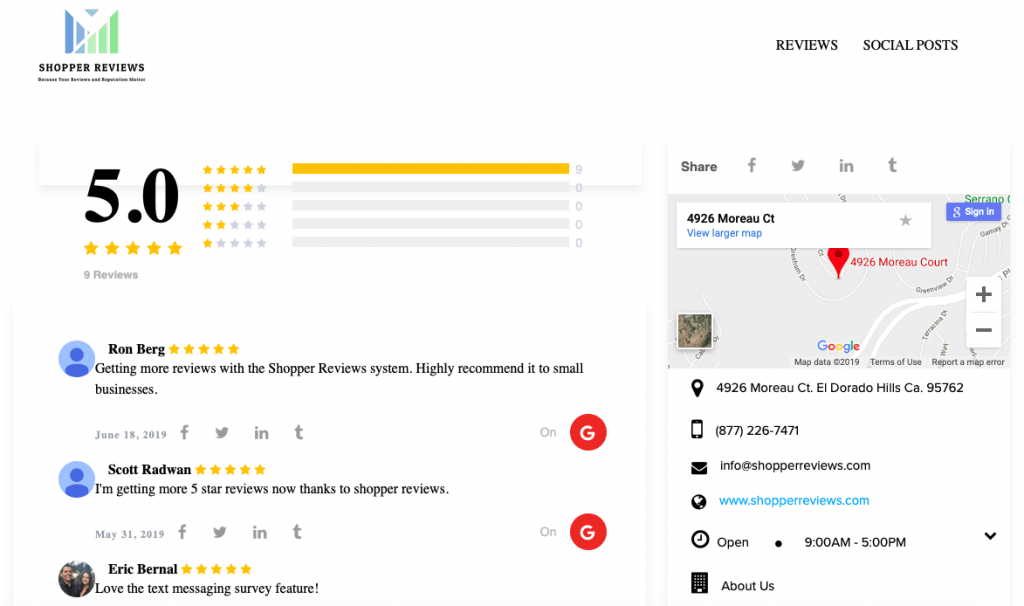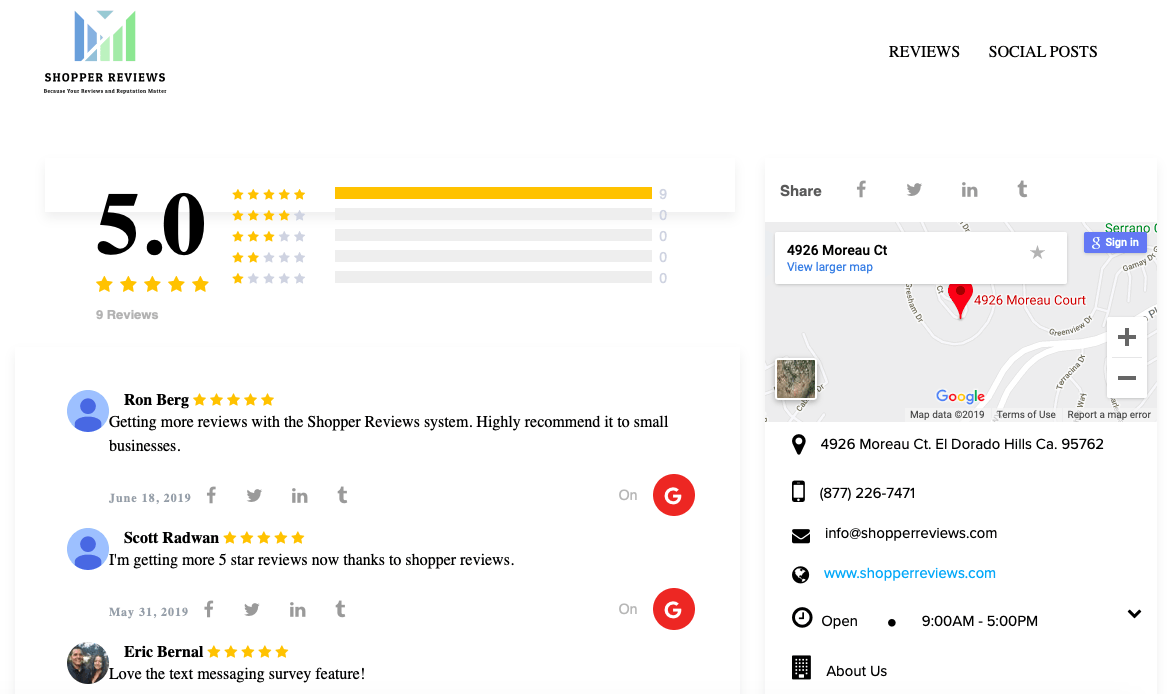 View Your Reviews
Customize alerts based on review rating, review source, or keywords. Closely monitor what's most important to you and filter out what's not.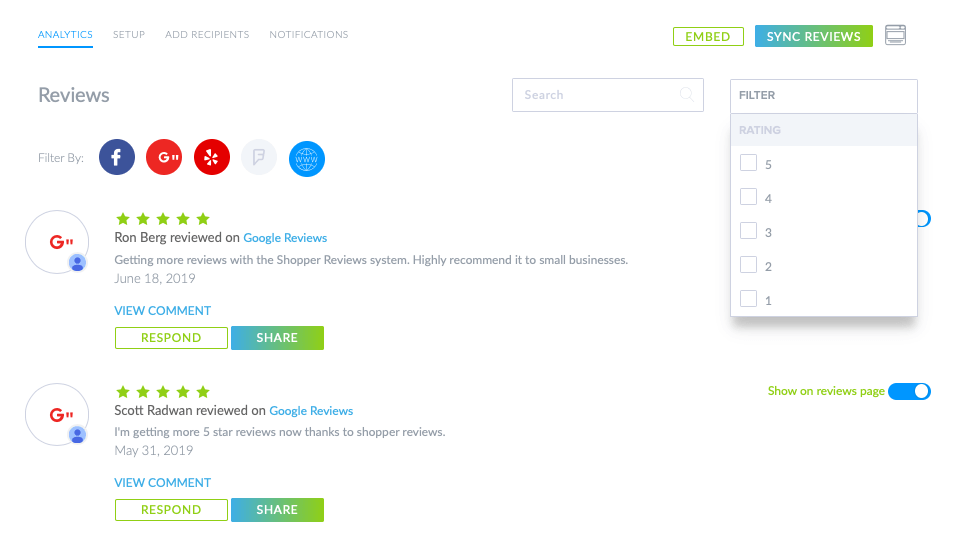 Share Your Reviews
Automatically share positive reviews. You're able to choose which star rating you want to share and which platform you want it shared on. Allow new customers to see all your positive reviews in seconds.