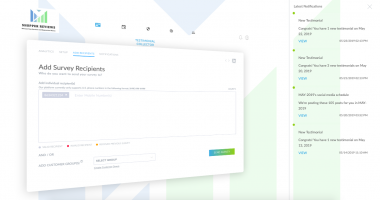 Partner/Affiliate Program 
Shopper Reviews founders have a strong e-commerce and software track record since 1997. Driven by expert team members from Sacramento and Silicon Valley, our partnerships are founded on ethics and trust. We value our partners and affiliates!
Partners/Affiliate Marketing is used to describe a form of online advertising which consists of rewarding a partner for referring a customer, such as a customer purchasing our monthly Review Management platform.
Why work for one sale when you can work for RECURRING MONTHLY INCOME sales? We pay you EVERY MONTH that a customer stays with us. We work with you and help you cultivate leads. Contact us today and become a Shopper Reviews partner. We pay you 30% of the monthly sale.
37k
Partner Affiliate Payouts Last Month
11
New Partners/Affiliates signed last month
3
Affiliate Rewards Program Management
Our affiliate management team can establish a clear understanding of your brand, proposition and products to help you outperform your competitors. We possess the technical and strategic experience necessary to allow us to connect you with multiple networks, verticals and publishers most suitable for you while delivering optimal placement and generating volumes of genuine sales.
It is also important to maintain a trusting relationship with your affiliate sites by making sure you are paying commission within the agreed-upon deadline. We believe that the key to a successful campaign is maintaining a strong relationship with your affiliates in order to help build their trust in your brand. That is the reason why our professionally trained experts use innovative strategies and relationships with other top affiliates to increase your sales and leads within a performance-based model.